Outdoor Kitchen Installers
Solicito and Son offers outdoor kitchen installation services to help clients transform their outdoor spaces into functional and enjoyable areas for cooking and entertaining.
Our team of experienced professionals will work with you to design and plan the layout of your outdoor kitchen, taking into account your needs, preferences, and budget. We will provide you with a detailed proposal outlining the materials and labor required for the project, as well as a timeline for completion.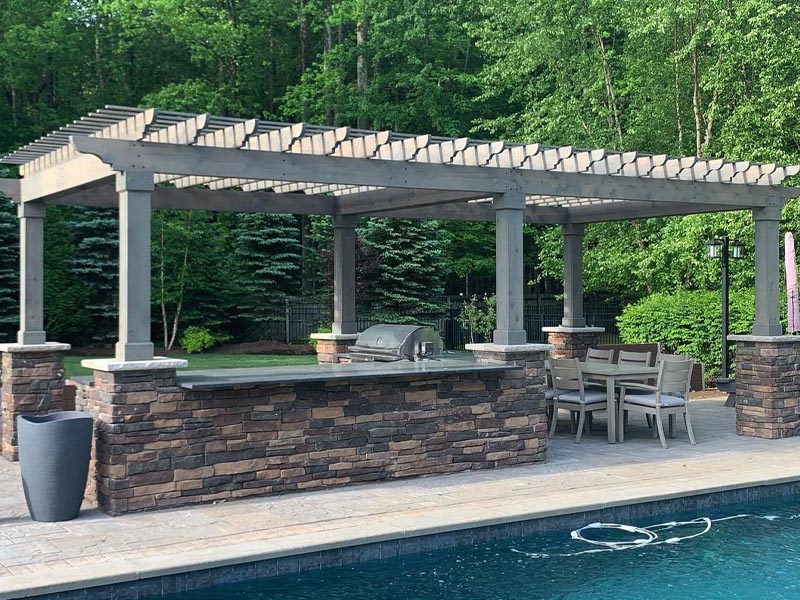 Once the design and proposal have been approved, our team will begin the installation process. This may involve preparing the site by leveling the ground, installing utilities such as electricity and plumbing, and building the foundation and frame for the kitchen.
Our team can also install a variety of appliances and features such as grills, cooktops, refrigerators, sink stations, lighting, and sound to make your outdoor kitchen fully functional!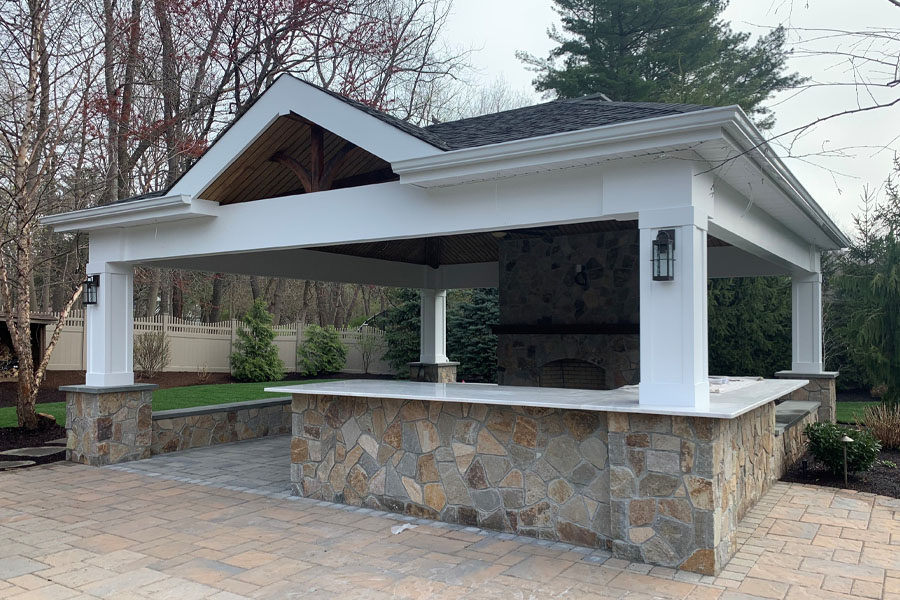 Looking for experienced outdoor kitchen installers in NY? Solicito and Son is a trusted landscaping company with over 35+ years of experience offering top-quality installation services for outdoor kitchens. Our team can design and build the perfect outdoor space for your needs, with a wide range of materials and finishes to choose from. Contact us today to learn more about our outdoor kitchen installation services or request a free quote!
Outdoor Kitchen Installation & Service Areas:
Solicito & Son Contracting provides artificial turf services to Metro New York including Rockland County, Bergen County, Hudson County, Westchester County, Fairfield County, and all of New York City. We are continuously expanding our service area reach. If you do not see your county or area in the list above, contact our team to work with Solicito & Son Contracting.