Solicito & Son Contracting can help you design and install a swimming pool, fountains and water features for your home. We can site your pool or fountain while taking into consideration drainage, relationship to house and patio, landscape privacy buffering and overall pedestrian circulation.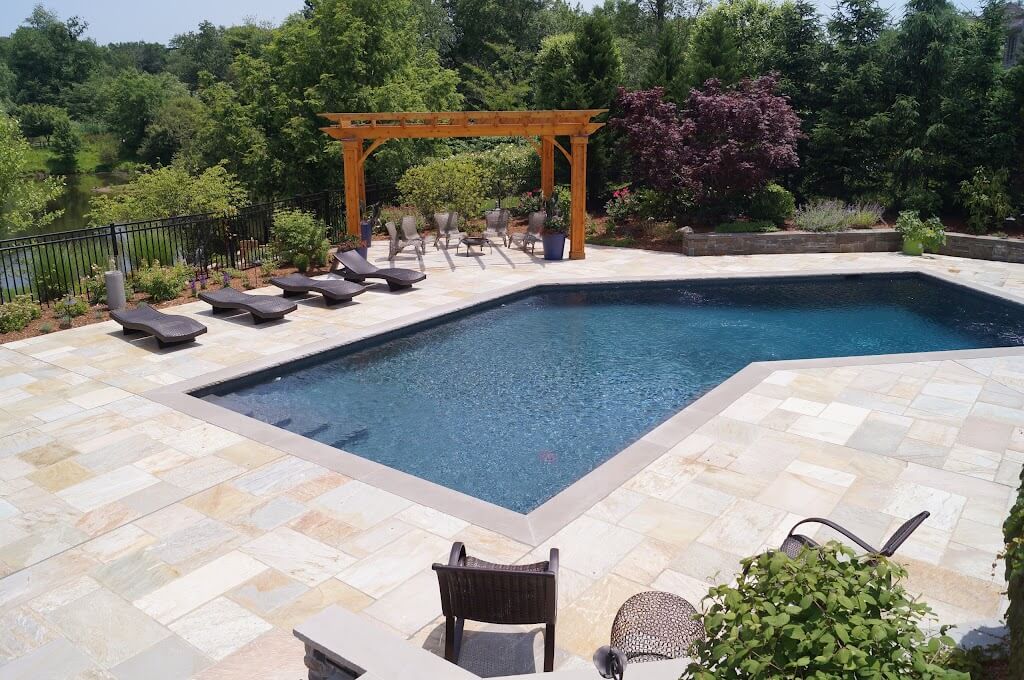 Our experienced landscape designers can create a complete master plan of your yard to incorporate custom amenities to complement your swimming pool landscaping, such as: patios, terraces, outdoor kitchens, fireplaces, cabañas, pergolas, and more!
Fountains and Water Feature Installations
Running water on your property creates calming energy that inspires creativity and relaxation. We can help you bring serenity to your property through expert and experienced pool and fountain design and installation.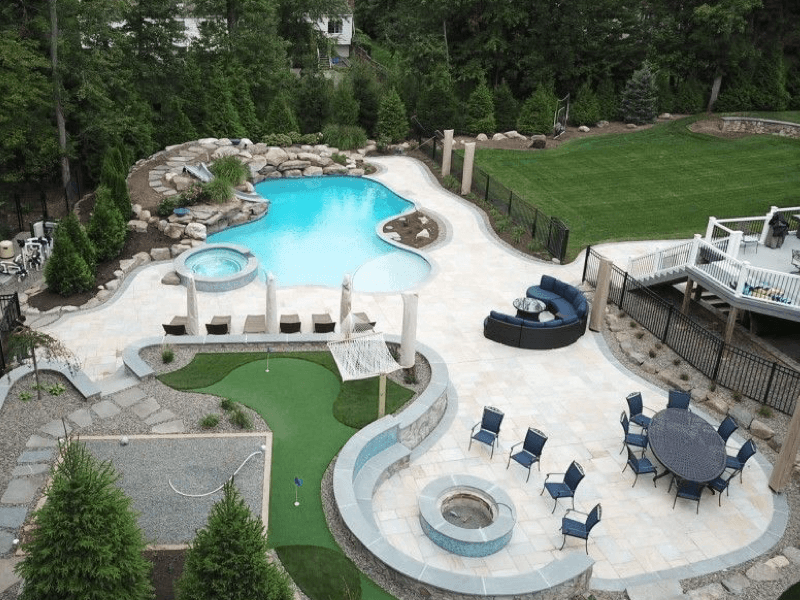 Adding a pool or water feature to your home requires a contractor who understands the importance of attention to detail as well as proper project execution. At Solicito & Son Contracting, we ensure every aspect of your new swimming pool or water feature is done with unwavering attention to detail, while being completed on time and on budget.
Solicito & Son Contracting has the knowledge, experience, and resources to provide superior pool and fountain landscaping and installation services.
Our residential landscaping services include, but are not limited to the following:
Swimming Pool Installation
Pond Installation
Fountain Installation
Drip Irrigation Systems
Irrigation System Installation & Repair
Waterfall Installation
Sprinkler Systems
Water Feature Landscaping