Artificial Turf Installers
Superior artificial turf services designed to add color and beauty to your home or next project.
Simplify the way you maintain your home's landscaping with artificial turf. Save money on the maintenance and upkeep of your home with expertly installed artificial turf. Artificial turf can provide your home or business with a lush landscape that's incredibly easy to maintain. By cutting out costs for constant maintenance on your yard, you're able to invest that back into your landscaping design and create your very own backyard oasis.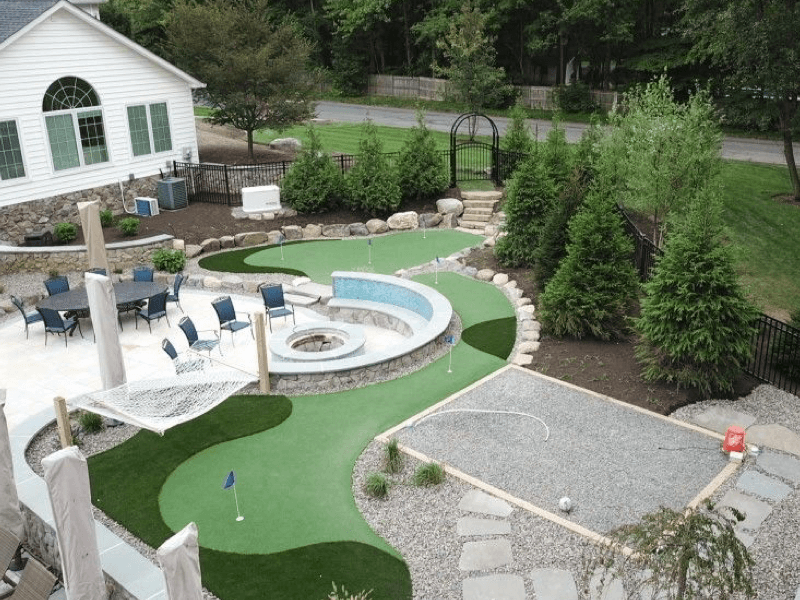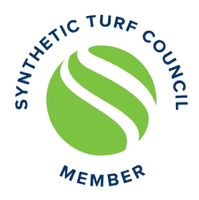 Proud Member of The Synthetic Turf Council
Solicito & Son Contracting follows the best practices and standards of the STC for installation, maintenance and use of synthetic turf systems.
Benefits of Artificial Turf
At Solicito & Son Contracting, we have the experience and know-how to help you with professionally installed artificial turf. Our artificial turf contractors can help you install synthetic turf that allows you to save money while adding pristine landscaping for your home or business!
Artificial turf or synthetic grass is in its third generation and is much improved over its first formulation. The innovations in engineering have allowed for many benefits of using artificial turf, such as:
All images are recent projects completed by Solicito & Son Contracting
Artificial turf stays green year around, which allows home owners to spend less time maintaining their lawns and reducing costs over time. Eco-friendly and durable turf allows for peace of mind when your children, pets or guests are on your property.
Request a free estimate from Solicito & Son Contracting if you are looking to add artificial turf to your property or next project. To discover more advantages of artificial turf for your upcoming project, check out our informative blog post here for valuable insights and tips!
How much does artificial turf installation cost?
The cost of artificial turf installation can vary greatly depending on the size of the area, the type of turf being installed, and any additional features or services (such as drainage systems or elevations). On average, you can expect to pay between $9 and $20 per square foot for artificial turf installation.
How do I prepare the ground for artificial turf installation?
Before installing artificial turf, we will need to remove any existing grass or vegetation, as well as any debris or large rocks. We will also level the ground as much as possible, making sure to remove any dips or bumps.
How do I maintain artificial turf?
Artificial turf requires very little maintenance, but you should still follow a few basic steps to keep it looking its best. These steps include removing debris and dirt from the turf, using a leaf blower or broom to remove excess debris, and using a hose to rinse off the turf if it gets dirty. You may also need to use a turf cleaner to remove stains or odors.
Can artificial turf be installed on a slope?
Yes, artificial turf can be installed on a slope. However, the slope should not be too steep, as this can make the turf difficult to maintain and may cause it to shift or slide over time. If you have a steep slope, you may need to have the slope graded or modified before the turf can be installed.
Artificial Turf Installation & Service Areas:
Solicito & Son Contracting provides artificial turf services to Metro New York including Rockland County, Bergen County, Hudson County, Westchester County, Fairfield County, and all of New York City. We are continuously expanding our service area reach. If you do not see your county or area in the list above, contact our team to work with Solicito & Son Contracting.