Landscape Masonry Services in NY
For over 35 years, Solicito & Son Contracting has designed and built beautifully crafted stone and masonry work for our customers. We ensure every project is completed to the highest standard of excellence and safety. Our stone and masonry craftsmanship creates visceral experiences around your home and it is the perfect way to add glamour to any property. We build every piece on a solid foundation with unwavering attention to detail.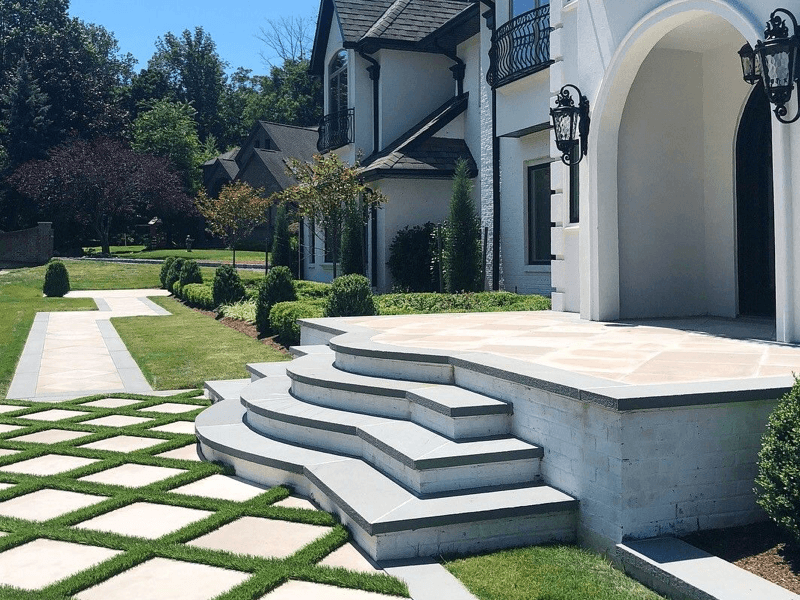 Landscape masonry, when done well, can amplify a home or business, add value, and increase curb appeal. Our talented masons are experts in creating stonework hardscapes, including outdoor fireplaces for seasonal entertaining, outdoor kitchens to liven up backyard gatherings, and walkways and stone walls to provide access, safety, and a sense of style.
Stonework & Masonry Contractors
Let our experienced team of masons help you design and create elegant outdoor kitchens, natural stone patios, paver walkways, terraces, custom fireplaces, and beautiful stone hardscapes.
Our stonework and masonry services are built with longevity and beauty in mind.
We deal with a wide range of premium stone suppliers. Quality is our priority, and we strive to get you the best materials on the market.
Our stonework and masonry services include, but are not limited to the following:
Custom Stonework Hardscaping
Custom Masonry
Outdoor Fireplaces
Outdoor Kitchens
Natural Stone Patios
Natural Stone Terraces
Custom Fire Pits
Brick Masonry & Repair
Pedestal Paver Installation
Concrete Patio Hardscapes
Retaining Walls
Request a free quote from Solicito & Son for all your stonework and masonry needs. With over 35 years of experience and a team of skilled professionals, you can trust us to deliver high-quality work that exceeds your expectations.