Do you feel like your garden could do with a bit of a refresher but don't know where to start? Or perhaps you'd like to enhance your property's curb appeal?
If you find it difficult to turn your exterior into the gorgeous oasis you have in mind, using high-quality landscape design services might be just what you need!
In this post, we'll explain what a landscape designer does and what 3D landscape design entails before highlighting the benefits of hiring a landscape designer for your project.
What Is a Landscape Designer?
Landscape designers are horticulture specialists who combine their technical skills and creative flair to design and create beautiful and functional outdoor spaces.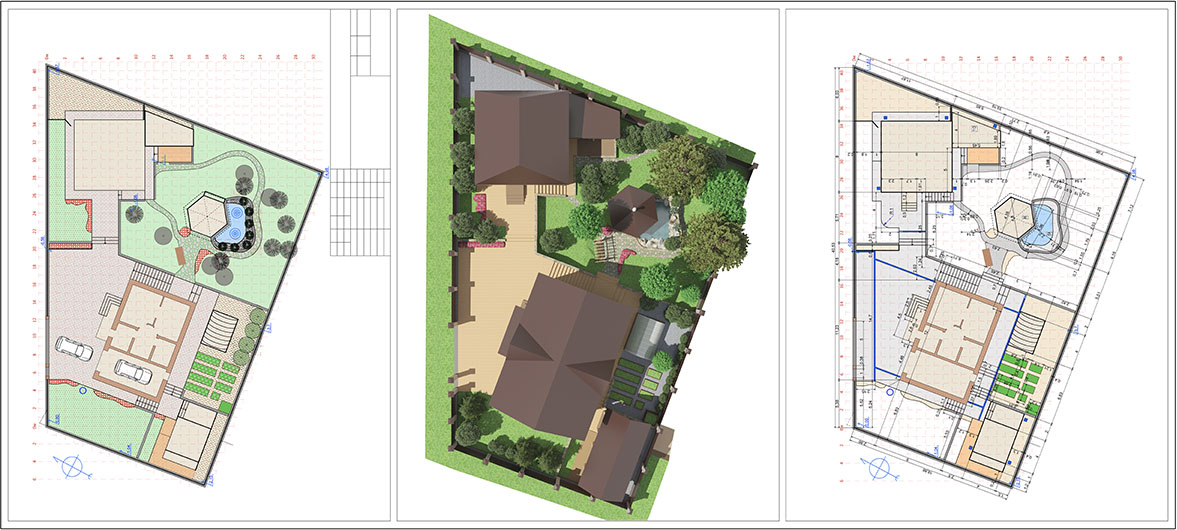 A landscape designer's role and responsibilities may include:
Conducting sun exposure, water use, climate and soil assessment to create appealing and functional layouts based on their clients' needs.
Creating technical drawings specifying the location of pathways, water features, garden structures, paved areas and plants.
Managing the relationship with contractors to ensure the construction adheres to the original design and the project is completed on time and within budget.
What is 3D Landscape Design?
Landscape designers often use CAD (computer-aided design) software to plan layouts for residential and commercial outdoor areas in 2D or 3D.
3D landscape design images and renderings were created by Solicito & Son Contracting Corp.
3D landscape design software allows designers to bring their ideas to life and streamline the landscape designing process. But they also provide an immersive experience to clients, enabling them to instantly visualize what the layouts will look like once the project is completed.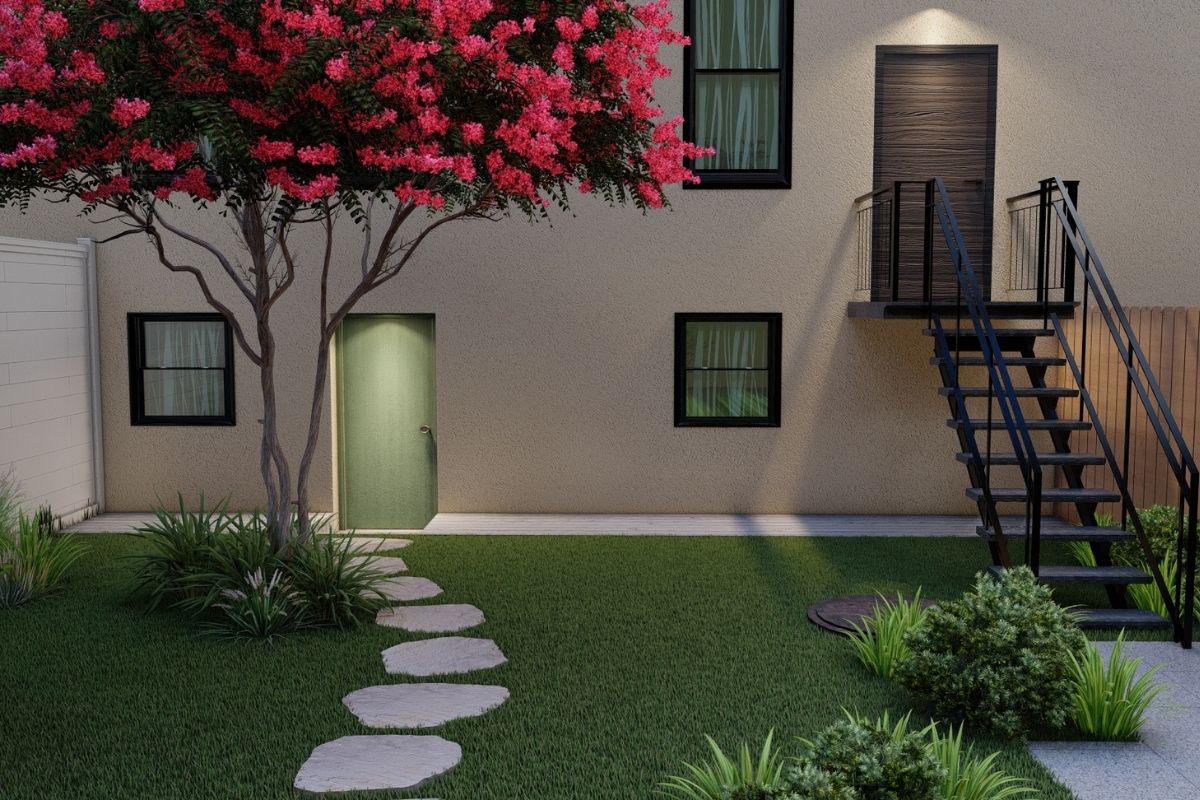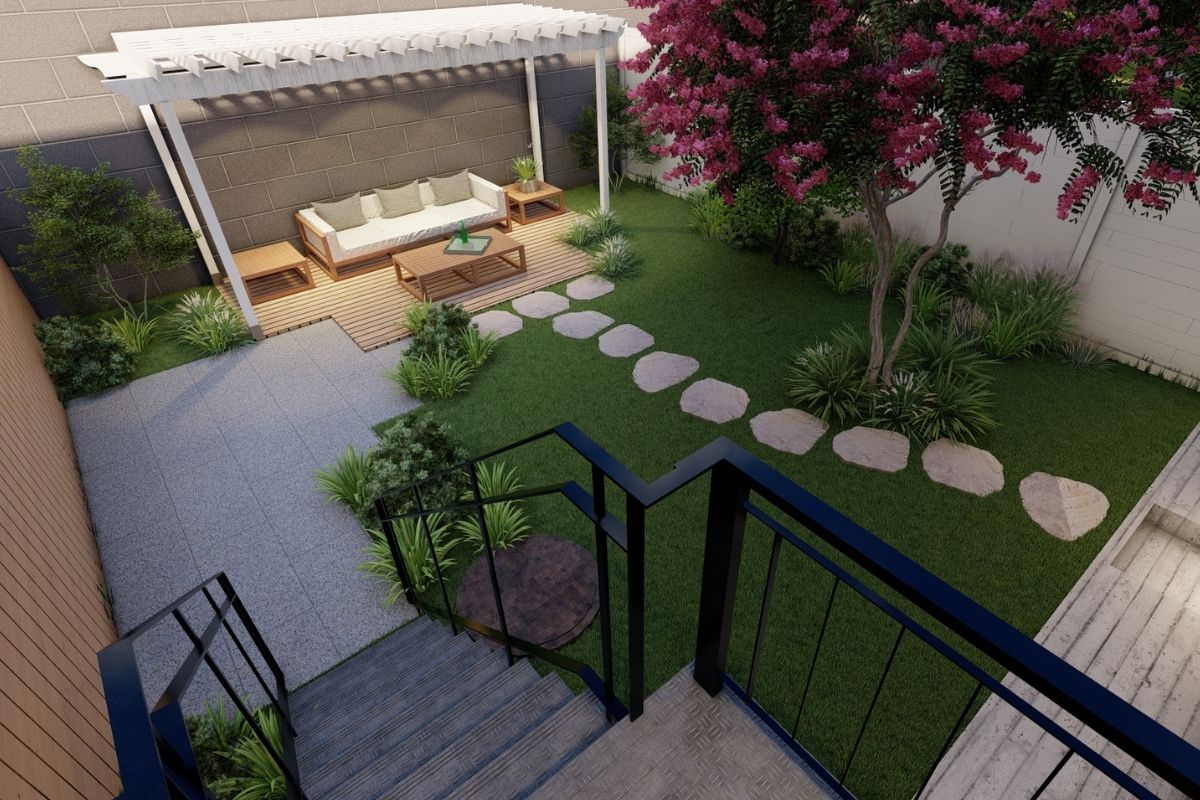 Why Should You Hire a Landscape Designer?
Whether you want to add a water feature or pergola to your garden, update a tired backyard or jazz up your commercial property outdoor area, just because you have an idea doesn't mean it's feasible. And that's exactly where a landscape designer can help you.
An experienced landscape designer will be able to ensure your ideas are feasible. They'll also suggest features you might not have considered and work on maximizing your space and ensuring it's harmonious.
Leveraging their experience and creativity, they'll create the little piece of paradise you were dreaming of and give a wow factor to your outdoor area. And all that while ensuring your project stays within budget.
And talking about budget, landscape designers rely on an extensive network of qualified contractors. This means that they can select the best professionals for the job and even get better rates than you would if you were to use contractors directly.
It's important to choose a reputable company so make sure to read these reviews when typing "find a landscape designer near me".
Where to Find a Landscape Designer Near Me?
At Solicito & Son Contracting, we have a passion for all things landscaping.
We combine our experience, expertise, creativity and abilities to create the outdoor space of our clients' dreams. Our team of highly-skilled designers, craftsmen and landscapers will help bring your ideas to life and create the inspiring and appealing space you're dreaming of.
Contact our team if you need help sprucing up your outdoor space and need a landscape designer in Rockland County, NY. Don't hesitate to get in touch or request a free quote. We'd love to help!
Our Landscape Design Service Areas
Solicito & Son Contracting services Metro New York, including Rockland County, Bergen County, Hudson County, Westchester County, Fairfield County, and all of New York City. We are continuously expanding our service area reach. If you do not see your county or area in the list above, contact our team to work with Solicito & Son Contracting.